Complete Almost All of the Car Purchase Online, From Home with Volvo Cars of Exeter
Buying a vehicle can be a time-consuming and stressful process, which can sometimes take the better part of a day. However, when you choose Volvo Cars of Exeter, we offer an alternative that allows you to finish everything but the final paperwork from the comfort of your home. With our digital retailing tool, you can enjoy a quick, convenient, and satisfying car-buying experience.
At Volvo Cars of Exeter, we serve Portsmouth and beyond by making it possible to save yourself time and energy when buying your next car with our digital retailing tool. With this tool integrated with our online inventory, you can enjoy a seamless, intuitive experience where you can complete the process at your own pace.Find out why our online purchasing tool is the best way for you to buy your next vehicle in the Dover area.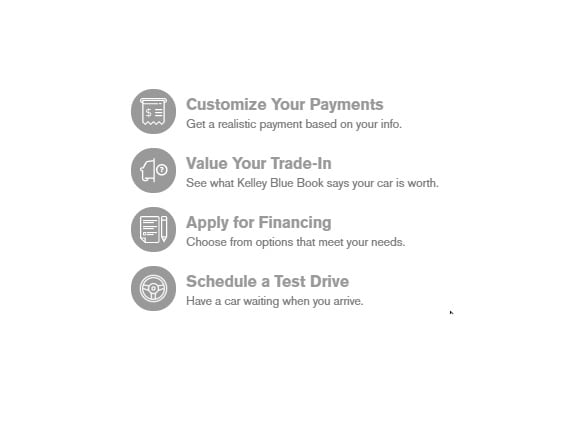 Choose Your Vehicle
The first step is as simple as finding the right vehicle for your daily driving needs around York, ME. Explore our vast selection of new and used models to discover the features and capabilities that meet all your needs. With a wide variety of body styles, trim levels, and configurations, you can find a vehicle that seems like it was made for you.
Some of the popular Volvo models you will find in our new inventory include:
XC60
XC90
XC40
S60
V90 Cross Country
Once you have found the right match, simply select it from the vehicle listing page and start using the digital retailing tool in the vehicle details page.
Personalize Your Payment
The next step allows you to start planning your budget and financing. By choosing between various options, you can home in on the best financing plan and find the estimated monthly payments that suit you.
Choose between finance or lease. Both have their advantages, but one may suit you better than the other.
Decide on the term of your lease or loan agreement. You can fine-tune the amount of time you plan to pay back the lender and find the time range and price that matches your budget.
Provide a cash down amount. By providing a down payment, you can see how your monthly payments become more affordable.
Select the credit range that best reflects your score to receive a corresponding APR.
Discover Your Vehicle's Trade-in Value
After you have found the estimated monthly payments that suit your lifestyle and budget, you can choose to value your trade-in vehicle. With the Kelley Blue Book trade-in value tool integrated with the car-buying experience, you can easily discover your vehicle's objective trade-in value. By providing some basic information about your vehicle and its condition, you can discover its value using marketplace data.
Once you have discovered your vehicle's trade-in value, it will be automatically added to your purchase for a seamless experience.
Apply for Financing
Instead of completing your finance application onsite and waiting for the lender's response, you can apply for financing online. With our finance application, you can discover your loan amount and add it to your purchase.
Finalize Your Payment and Schedule a Test Drive
The final step is to review your offer and ensure that you are comfortable moving forward. After that, you can schedule a test drive to see if the vehicle is right for you. For even more convenience, our team will drop off the vehicle you are interested in for a test drive and pick it up again when you are done.
We are offering pickup and delivery services for select locations, including Portsmouth and surrounding communities. If you are curious about which locations are eligible, contact us today.